Having a good online presence is essential for every organization to succeed in the modern digital era. It is essential to build a strong online identity because more and more consumers are using the internet to find goods and services.
This is where a web development company can truly transform your business and propel it to new heights. In this blog, we will explore the invaluable role of web development companies and how their expertise can revolutionize your online ventures.
Below are the impact of Web Development Company
Crafting a Powerful Digital Identity
First impressions matter, especially in the virtual world. Your website serves as the face of your business online. It is the place where potential customers form their initial opinions about your brand. A skilled and innovative professional web development business can create a beautiful, user-friendly website that appeals to your target market. They understand the importance of intuitive navigation, visually appealing layouts, and responsive design. By leveraging their expertise, you can create a powerful digital identity that captures the attention of visitors and encourages them to explore further.
Tailoring a Seamless User Experience
The success of your online platform greatly depends on the user experience (UX). A web development company excels in optimizing the user journey, ensuring that visitors have a seamless and enjoyable experience on your website. They analyze user behavior, conduct thorough research, and implement cutting-edge techniques to enhance usability. From intuitive interfaces to quick-loading pages, they prioritize every aspect that contributes to a positive user experience. By providing a hassle-free and engaging interface, you can keep visitors hooked and increase the chances of conversion.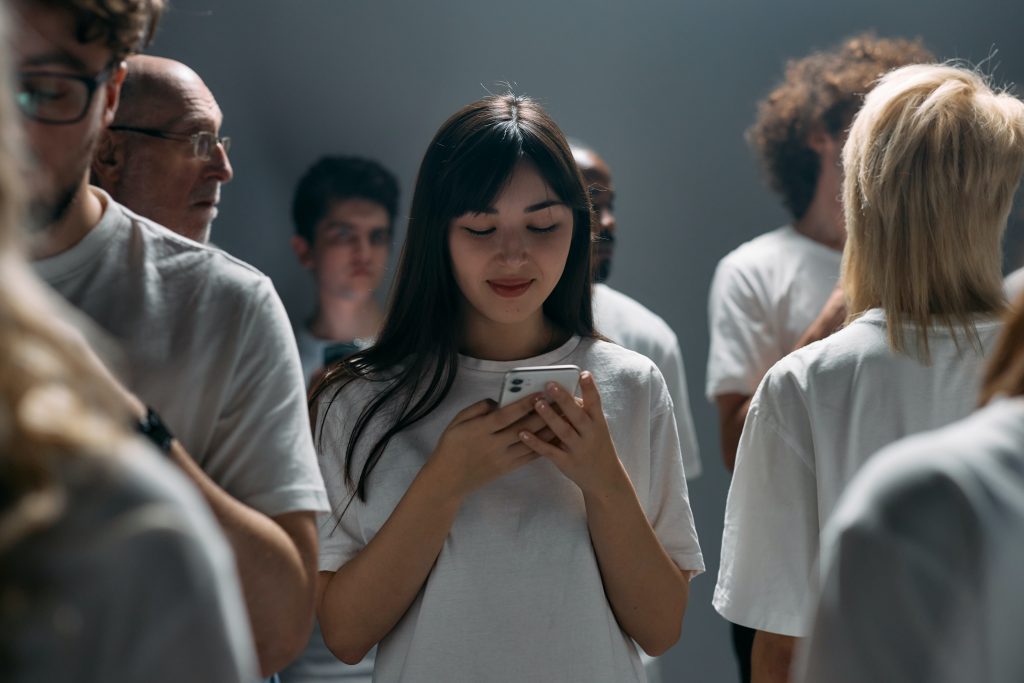 Leveraging Cutting-Edge Technologies
The technological environment is always changing as new ones appear quickly. For organizations, keeping up with the most recent developments and incorporating them into their online strategies can be difficult. However, a web development company stays ahead of the curve by continuously exploring and adopting innovative technologies. They leverage tools, frameworks, and programming languages to develop feature-rich websites that are in line with industry standards. Utilizing this cutting-edge technology can provide your company with a competitive edge and enable you to provide distinctive features that set you apart from the competition.
Optimizing for Search Engines
Having a visually appealing website is only half the battle won. To succeed in the online realm, your website must be easily discoverable by search engines. Here, search engine optimization (SEO) is relevant. A web development company understands the intricacies of SEO and employs strategies to improve your website's visibility in search engine results. From keyword research to on-page optimization and link building, they ensure that your website ranks higher in search engine rankings. By achieving better visibility, you attract more organic traffic, increase brand exposure, and drive potential customers to your virtual doorstep.
Integrating E-commerce Solutions
A business's ability to sell products online will vary if they have an e-commerce website. A web development company specializes in building secure and scalable e-commerce platforms that facilitate seamless transactions. They integrate payment gateways, shopping carts, inventory management systems, and other essential features to create a robust online store. You may increase sales, grow your clientele, and build your reputation as a reputable online merchant by giving clients a straightforward shopping experience.
Enhancing Mobile Responsiveness
Mobile responsiveness has become an essential component of web development because the majority of internet users visit websites via mobile devices. A web development company ensures that your website adapts flawlessly to various screen sizes and devices, offering a consistent and engaging experience to mobile users. By prioritizing mobile responsiveness, you cater to a wider audience and prevent potential customers from bouncing off due to a poor mobile experience.
Ongoing Maintenance and Support
The trip you will take online doesn't end with the launch of your website. Regular updates, security patches, and technical support are crucial for maintaining the health and functionality of your website. A trustworthy web development business will provide continuous maintenance services to make sure your website is safe, current, and operating at its best. They provide timely assistance in case of any technical glitches, allowing you to focus on your core business activities without worrying about the technical intricacies of website management.
In conclusion, a web development company can be the catalyst that propels your business to success in the digital realm. From designing an appealing website to optimizing user experience, leveraging cutting-edge technologies, and implementing effective SEO strategies, their expertise covers every aspect necessary for online triumph. With the help of a professional web development company, you can revolutionize your company, draw in new clients, and experience sustained growth in the rapidly changing digital environment.
Just keep in mind that your online presence represents your brand, and investing in expert web development is an investment in the future of your company. So, embrace the power of web development and witness the transformation it brings to your business.
Frequently Asked Questions:
Which is the best company for web development?
Determining the best web development company is subjective and depends on specific needs. However, well-known organizations with a reputation for expertise include IBM, Microsoft, Adobe, Oracle, and Salesforce. Consider factors such as client reviews, portfolio, and ability to meet your requirements when selecting the best company for web development.
What do web development companies do?
Web development companies specialize in creating and maintaining websites. They deal with a range of tasks, such as design, coding, programming, database management, CMS integration, e-commerce solutions, mobile app development, SEO optimization, and website upkeep. Their goal is to ensure businesses have functional, user-friendly, and visually appealing websites that meet their objectives.
What are the 4 types of web development?
The four different forms of web development are as follows: – Front-end development, which concentrates on the HTML, CSS, and JavaScript elements that users see.
Back-end development: Involves server-side programming and database management, ensuring website functionality using technologies like PHP, Python, Ruby, or Node.js.
Full-stack development: Combines front-end and back-end skills to work on all aspects of website development.
Uses frameworks like React, Angular, or Vue to construct dynamic, interactive web-based applications.js.
Related Articles:
10 SEO Tips For Essential Strategies.
Optimize Your WordPress Website with Effective SEO Techniques.